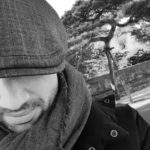 When I first went to New York city in 2005, I took along a small compact Canon camera. I started shooting everything, mostly buildings. As a young man who grew up in a small city in France, I was completely fascinated by the perspectives, the energy and the light of this city. At that time, I was already living in Paris for 7 years, but I never felt such a need to take pictures of everything around me. One year later, I came back with the same camera and I did exactly the same thing. Three weeks after that trip, I went to Beijing with my Chinese girlfriend to discover her country. I think that's exactly when it really started. I was almost exclusively photographing people. 10 years later, after arriving in China, i guess there was something of a culture shock. Photographing people gave me a different perspective. It helped me observe and understand them better that I would have done without a camera.
           In 2010 I went to Tokyo and the second electroshock happened. My enthusiasm to take pictures had never been stronger. In a few years, I came back many times and still keep going. I can spend hours, days and weeks just walking around observing, and shooting in Tokyo. During that time, I also went to Seoul, Hong Kong, London, Barcelona, Bangkok, Guangzhou, Shanghai, Sanya, Beijing and New York several times. The more I shot the more I got closer to people. I was going for something more intimate.
          Lately I've started to look around Paris, then other places in France in a new way. Although  i never thought i would take pictures there, everything used to look so common to me, I was beginning to notice the special moments inside everyday life. After a trip to Hong Kong and Tokyo at the beginning of 2016, I couldn't wait for the next trip to take new pictures. I decided to buy a small camera and a fixed lens I could carry on with me everyday. This is when I started the "Parisiens" and "Un voyage français" series.
          This website is a curated selection of my work.
David Monceau